Quantum Spa Treatments at PI:
Whole Foot Treatment: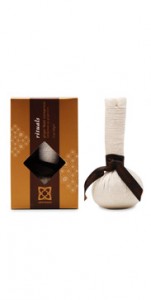 Our feet sustain trauma every day: bearing weight, absorbing shock, and sometimes getting stubbed. The way we hold our mind in the foot and lower leg is often with apprehension; not quite touching through to the earth. Our feet are, holistically speaking, a great key to the whole body and mind. So a featured quantum spa treatment at The Providence Institute is the Whole Foot Treatment.
Are you ready for Reflexology? How about PI's special version: a holistic reflexology treatment from our director, master energy worker, healer, and natural health expert, Sarah C. Whitehead, including dowsing and kinesiology to find underlying conditions that need special attention.
In addition to a foot scrub, rub, and traditional reflexology, you will receive a special Ayurvedic pressure point treatment with a traditional Lukprakob, a Thai herbal compress infused with bergamot, camphor, eucalyptus, ginger, lemongrass from Akhassa. The lukprakob is a bundle of herbs tightly wrapped in muslin, ritually pressed on 9 points on the feet and legs that have the strongest relationship with the nervous and endocrine systems for cleansing and soothing of the whole body. It feels great. The compress treatment is followed by a traditional reflexology foot and hand rub, and a refreshing application of mineral lotion.
60 minutes: $85.00
Contact to book your appointment now.