The Gift Shop is integrated into the lounge area of the Institute to encourage stress-free browsing.
 Our Shop:

Meditation and Yoga Supplies
Statues of Buddha, Tara, Ganesha, and more; Meditation cushions and yoga supplies from DharmaCrafts for adults and children (with glow in the dark stars!), Samadhi; Lotus Pad Yoga Mats for adults and kids (limited time as they are no longer in business), and Gaiam . We also have handmade pure beeswax candles and Shoyeido Incense, the finest incense available.
Books
New and Used (for great prices) on Natural Health and Spirituality
CDs
Meditation, Instructional, Yoga, Trance, Sensual, Recorded Dharma Talks and other spiritual teachings.
Shamanic Supplies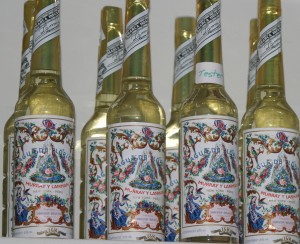 We now carry Agua de Florida! (Peruvian florida water) And soon will be offering beautiful Peruvian mantas and textiles for a fair price, consigned directly from Quero weavers whose life and spirit are absorbed in their craft.
Crystals and Pendulums
Hand-picked beautiful crystals and other tools for healing, divination, and adornment.
Herbs and Nutrition
The full line of Kroeger Herbs is available through our store as well as housemade Ozonated Water and Oils, highest potency Colloidal Silver, and Happy Shaman Aromatherapy Sprays.