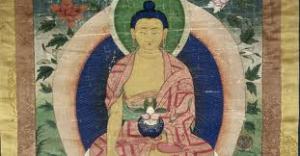 Come to pi on Thursdays at 7PM for a profoundly healing meditation experience. The protocols of Buddhist Somatic Healing Meditation connect you to the sacred self and the sacred world; your innate capacity for brilliance, calm, clarity, wisdom, and compassion. Your intuition and discernment will be enhanced, and you will feel a new sense of unconditional presence that will positively impact all facets of your life.
The class includes seated meditation and guided meditation lying down. Sarah leads you through the practices with great sensitivity, humor, and precision, allowing you to fully inhabit your life in a way that is unencumbered by long-held patterns of fear and tension.
Please plan to arrive a bit before 7PM as the new front door/elevator system uses a buzzer system at the door that unlocks the elevator's access to the 6th floor. After 7 we may not be available to buzz you in. (If there are special circumstances, just let us know, and we will try to accommodate you). There is plenty of good tea in our lounge, and beautiful shop items to browse.
Cost: $14 per class or $70 for 6, prepaid. The $70 package gives you one free class.
There is ample free parking in the adjacent lot.
Email info@theprovidenceinstitute or call Sarah at 401-464-1634 for more information or to let us know if it is your first time joining the class.
We look forward to seeing you on Thursday!